Free Startup and Developer Email Tools List
Listed below are free email resources and tools for startups and developers.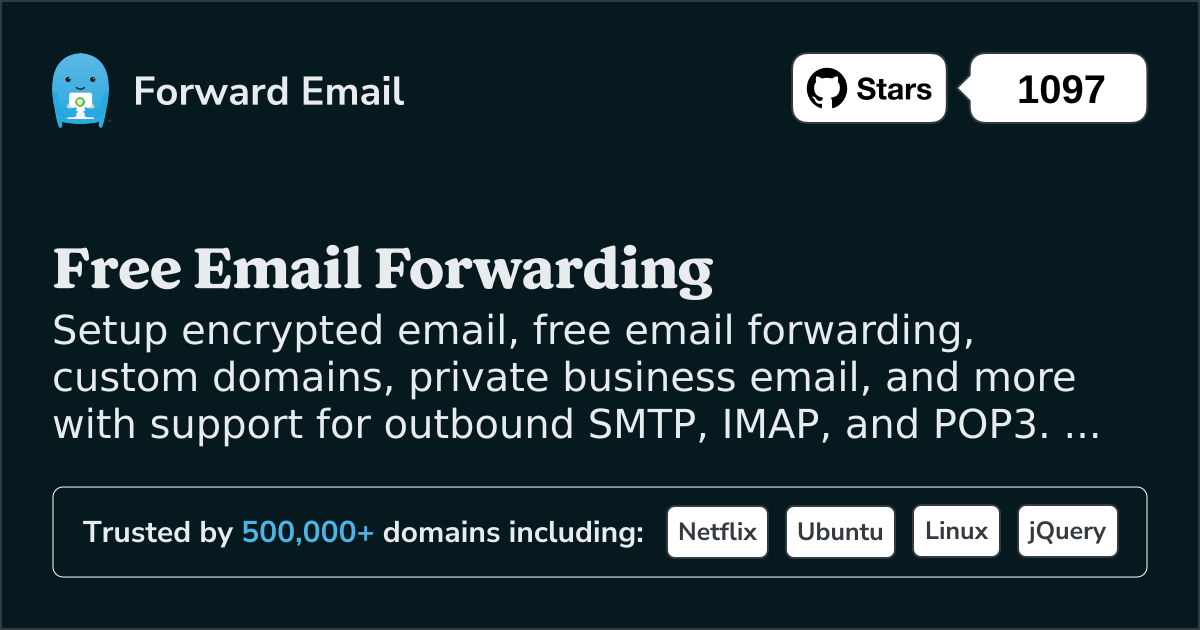 Written by
Forward Email
Team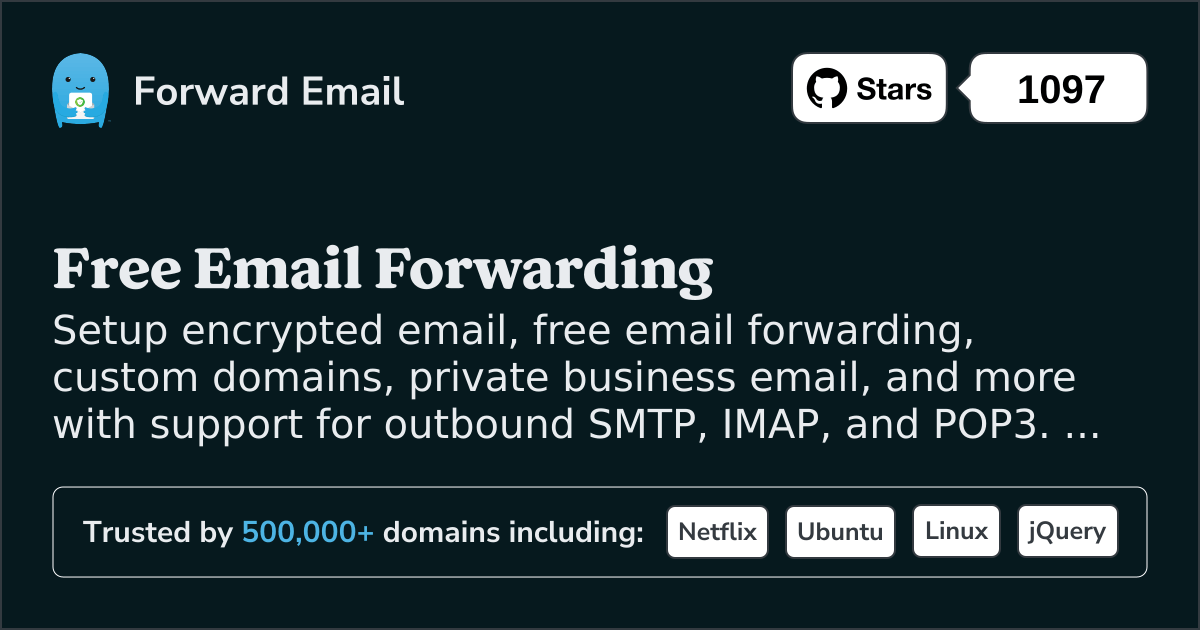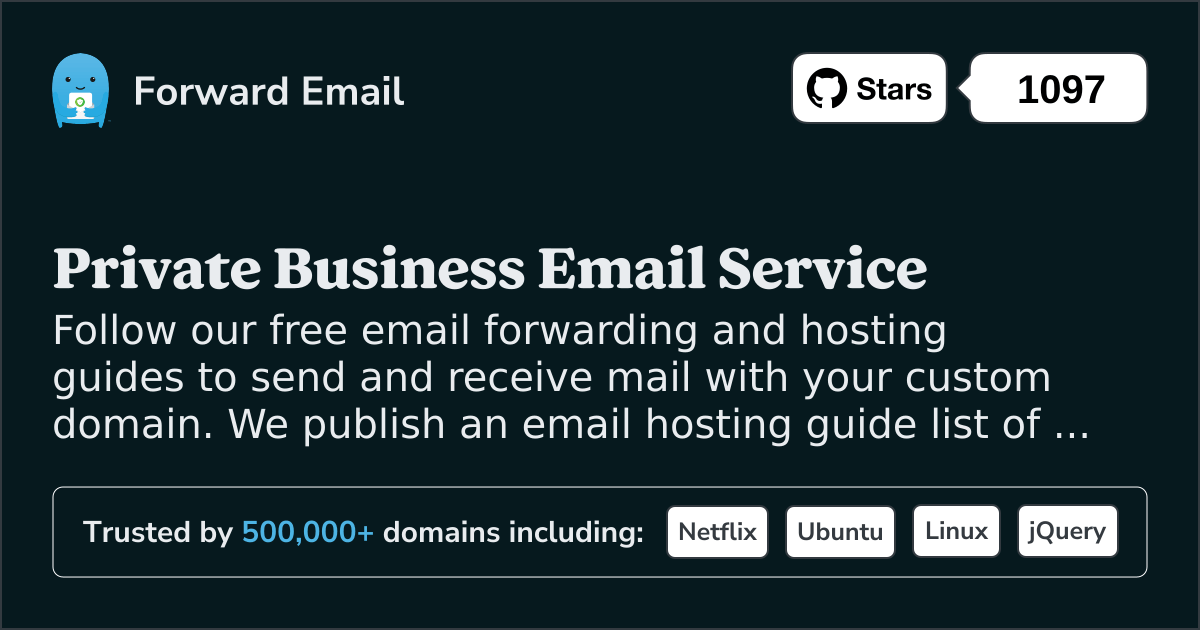 Free Email Hosting Setup Guides (
2023

)

Follow our free email forwarding and hosting guides to send and receive mail with your custom domain. We publish an email hosting guide list of the most popular website and DNS providers.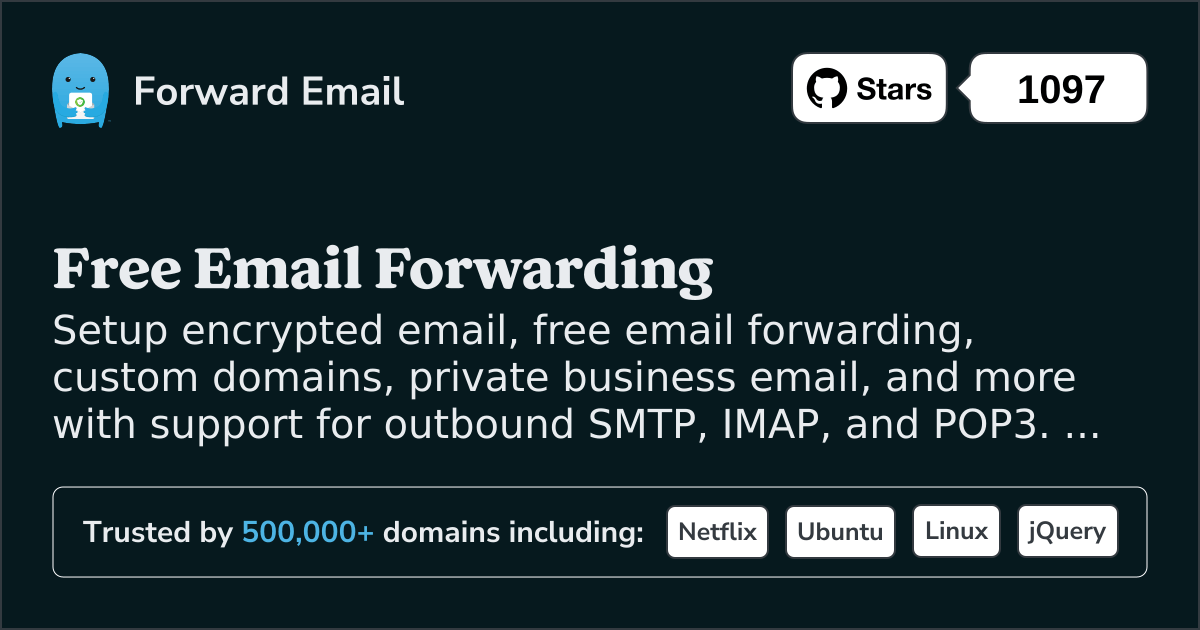 Free Email Developer Tools and Resources (
2023

)

Free email developer tools and resources for startups and businesses. See our complete RESTful email API reference and manage your custom domains and aliases.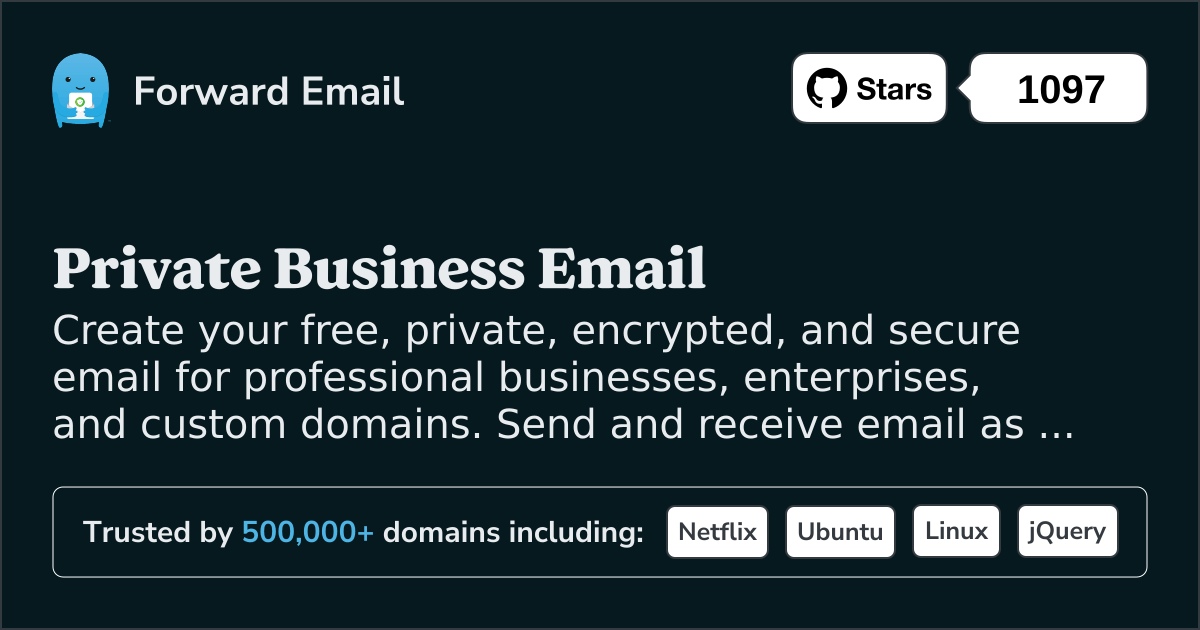 Business Enterprise Free Private Secure Email
Create your free, private, secure email for professional business and enterprise.
Frequently Asked Questions
How to configure email for custom domain names, outbound SMTP service, and more.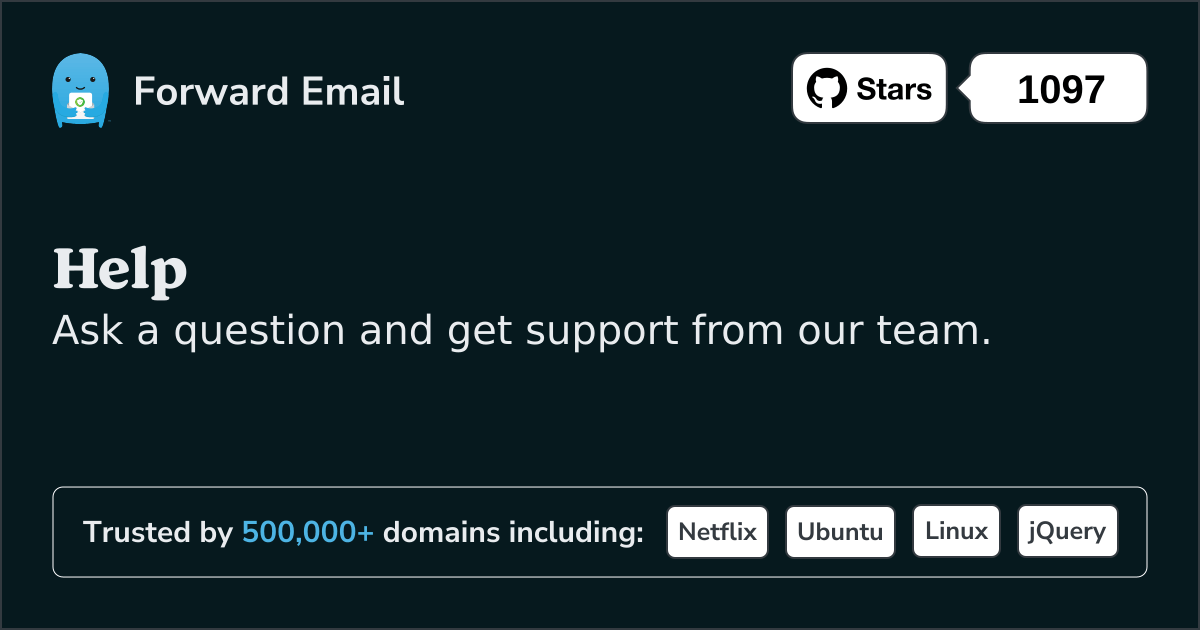 Help
Ask Forward Email your questions or leave comments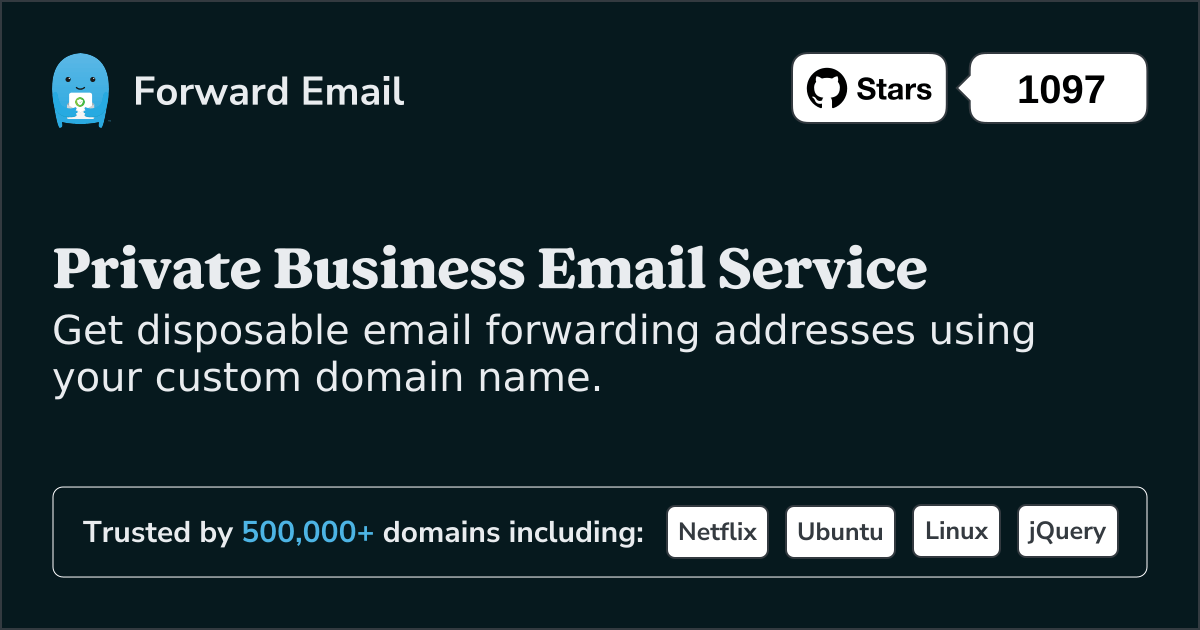 Disposable Addresses
Get disposable email forwarding addresses using your custom domain name.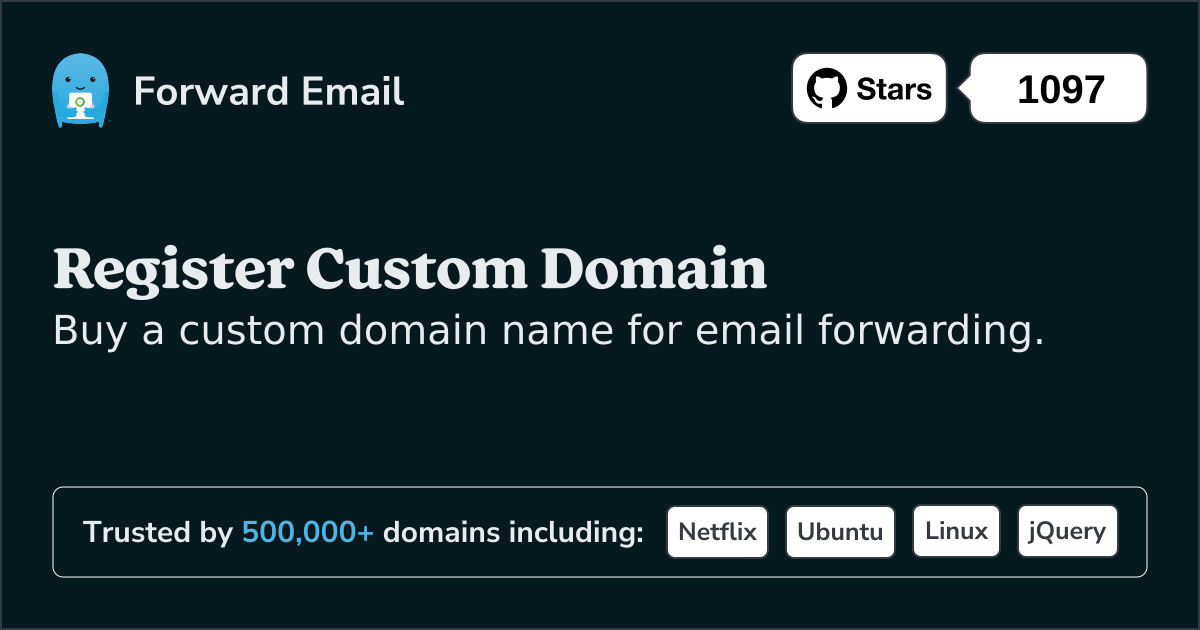 Register a domain name
Buy a custom domain name for email forwarding.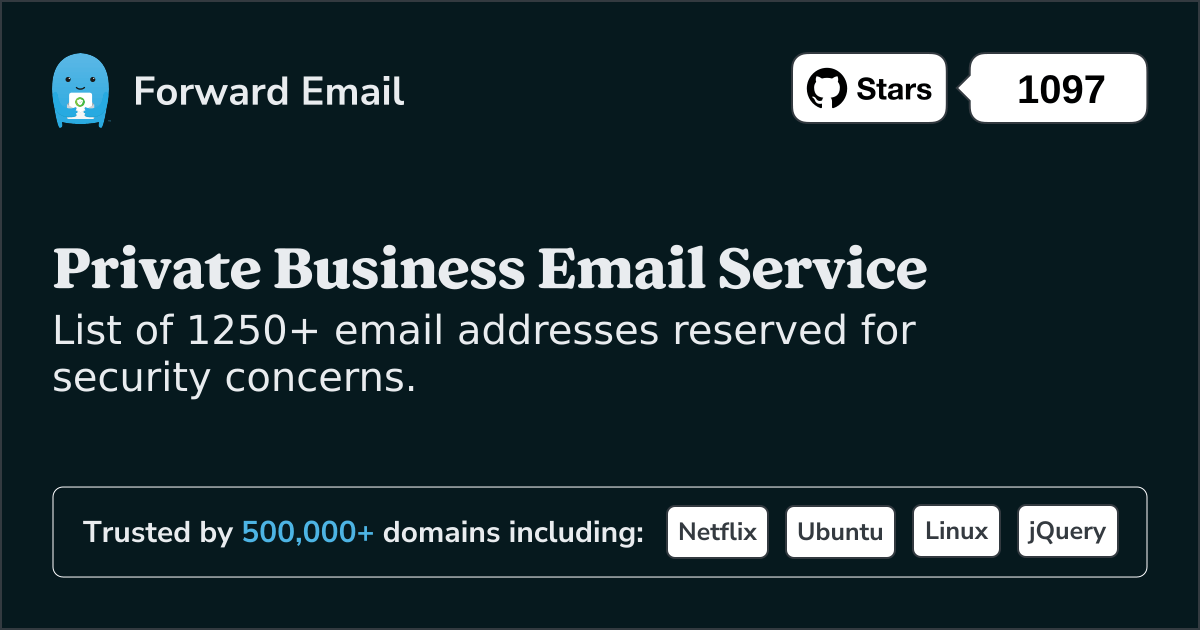 Reserved Email Addresses
List of 1250+ email addresses reserved for security concerns.
Denylist Removal
Submit your email, domain, or IP address for DNS denylist removal.