Free Email Forwarding
Create and forward an unlimited amount of email addresses with your domain name. Plus get catch-all, wildcard, and disposable forwarding addresses!
Sign up for free
No credit card required
Learn more
🔒 Protect your inbox.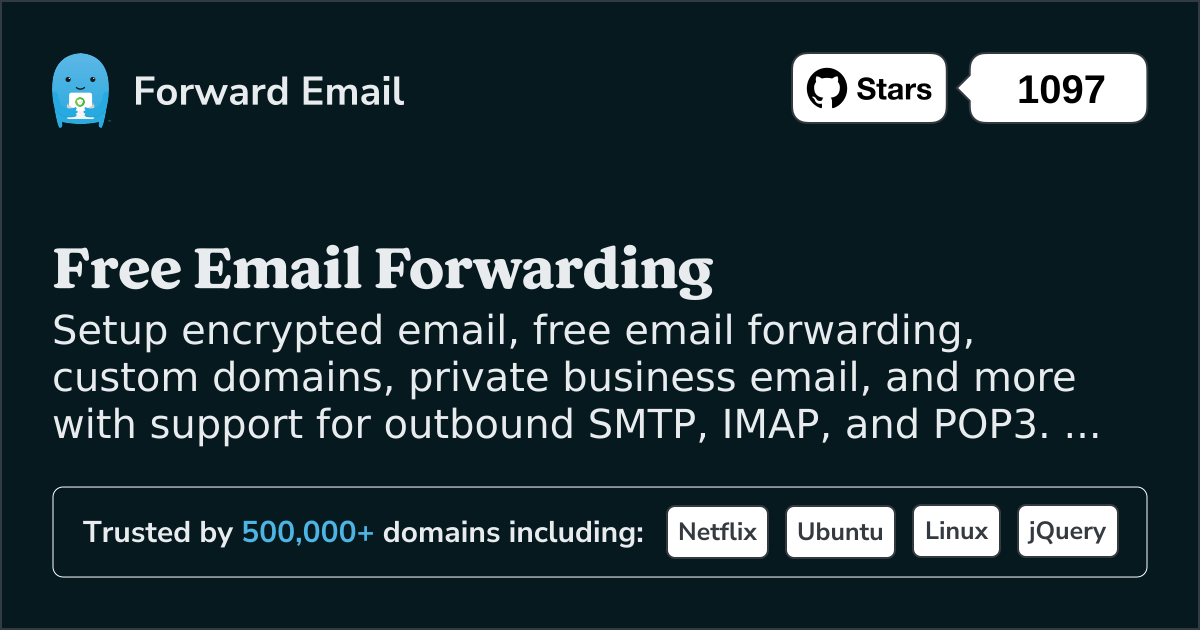 ❤️ 100% open-source.
Unlike other services, we don't store logs, never read emails, and are 100% open-source. Made by @niftylettuce, an open-source enthusiast and privacy advocate.
View source code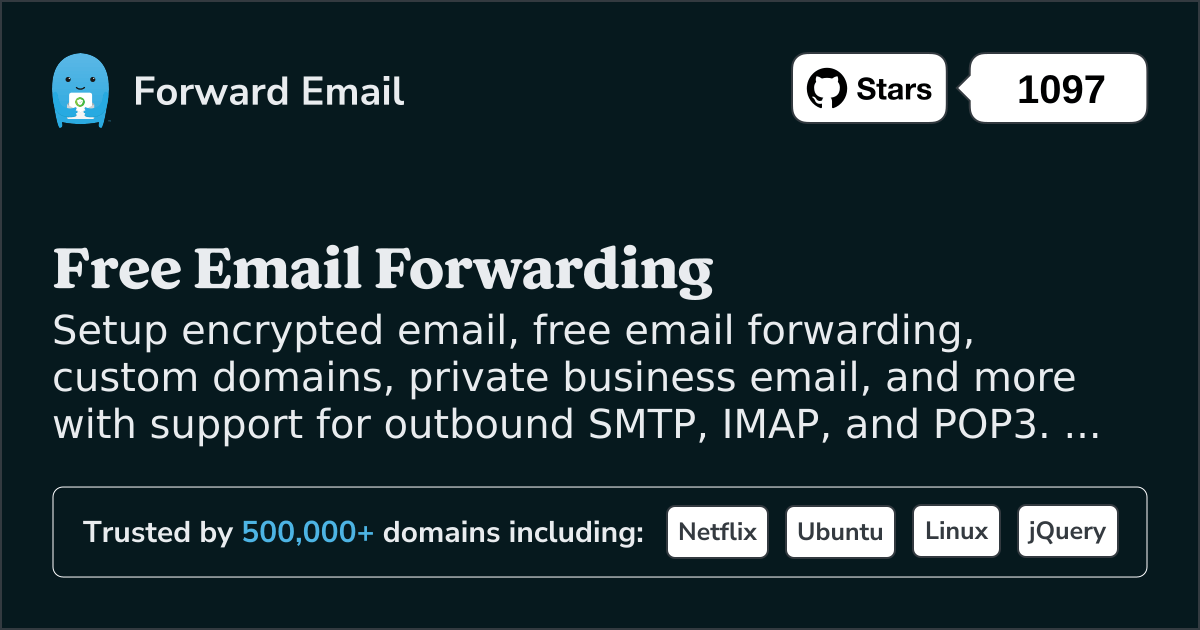 ⚡
Our Numbers
⭐ ⭐ ⭐ ⭐ ⭐
Trusted by the community
1,000+ Stars