Free Email Forwarding
Create unlimited email addresses for free using your custom domain.
Plus get catch-all, wildcard, and disposable aliases – all for free!
Sign up free
No credit card required
Learn more
DHH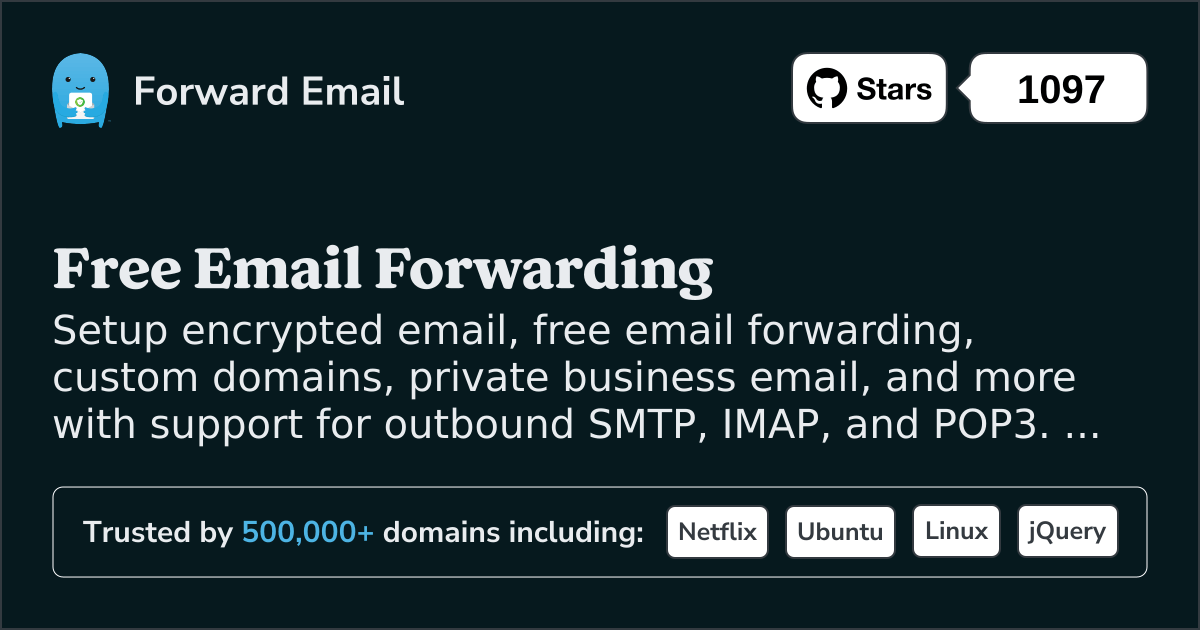 @dhh
Congrats to
@niftylettuce
for fully launching Forward Email – a forwarding service for email that doesn't keep logs or store emails, and which works with ARC to ensure signed forwards don't trip email filters 👏. I'm a happy user! ❤️
Creator of Ruby on Rails, Founder & CTO at Basecamp & HEY
abhi nemani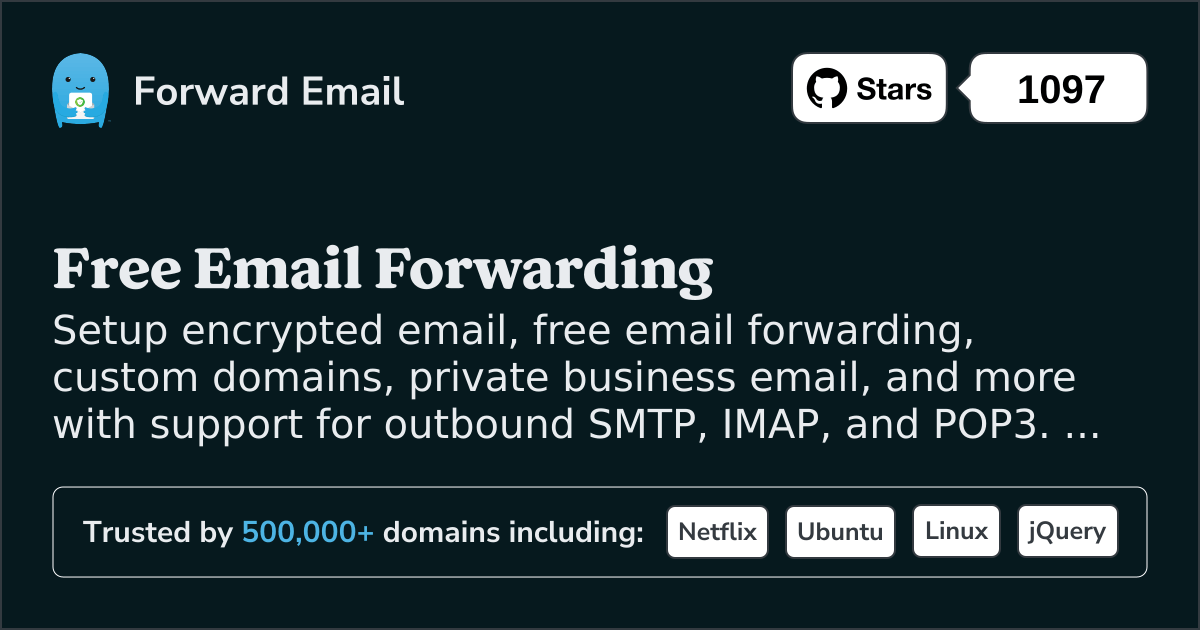 @abhinemani
Have now switched email forwarding from MailGun to
ForwardEmail.net
. Simple and painless (and free!). Just some DNS changes, and it just works. Thanks
@niftylettuce
Government Technology Advisor, Sacramento and Los Angeles
Andrew Escobar (Andres)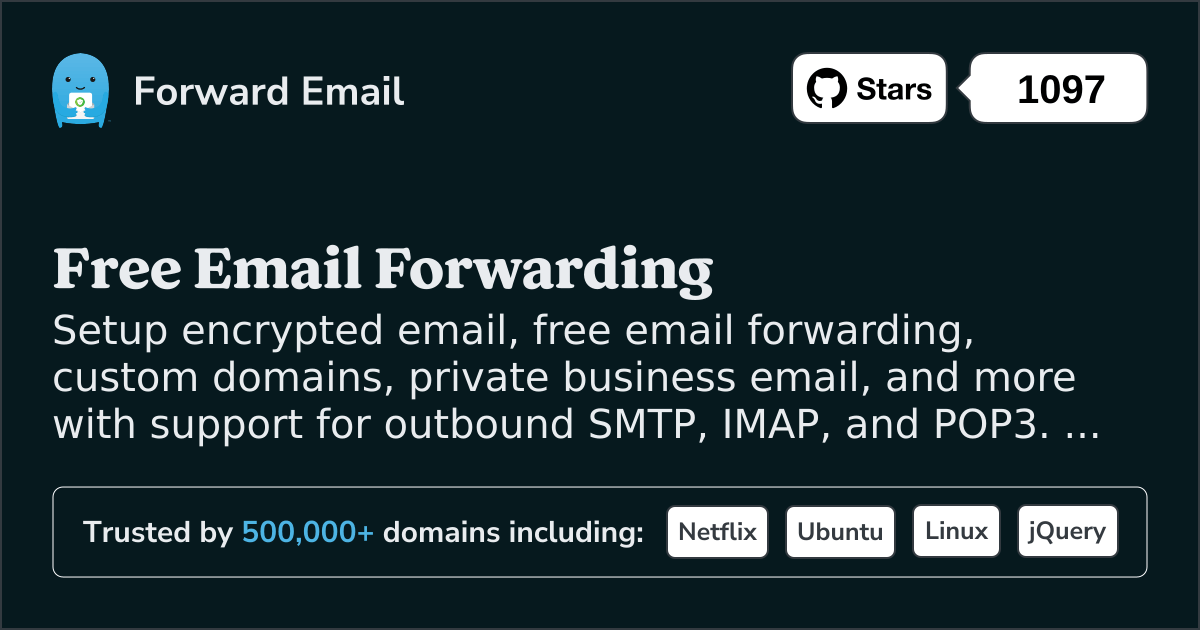 @andrewe
Fintech Explorer and Open Finance Advocate
Mobile Lead at Pitch, Formerly at Facebook and Soundcloud
So
@niftylettuce
made this cool app that forwards email from your own domain to your Gmail inbox. There is even a catch all option, so sales@, support@, etc all goes to your own inbox. Check it out! It's free!
forwardemail.net
Computer Engineer, Software Developer
@niftylettuce
thanks for your
forwardemail.net
. What you've done is a beautiful thing! Your FAQ just smacks of integrity, and is just the thing I need.
hypersheet, db.team
Protect your inbox.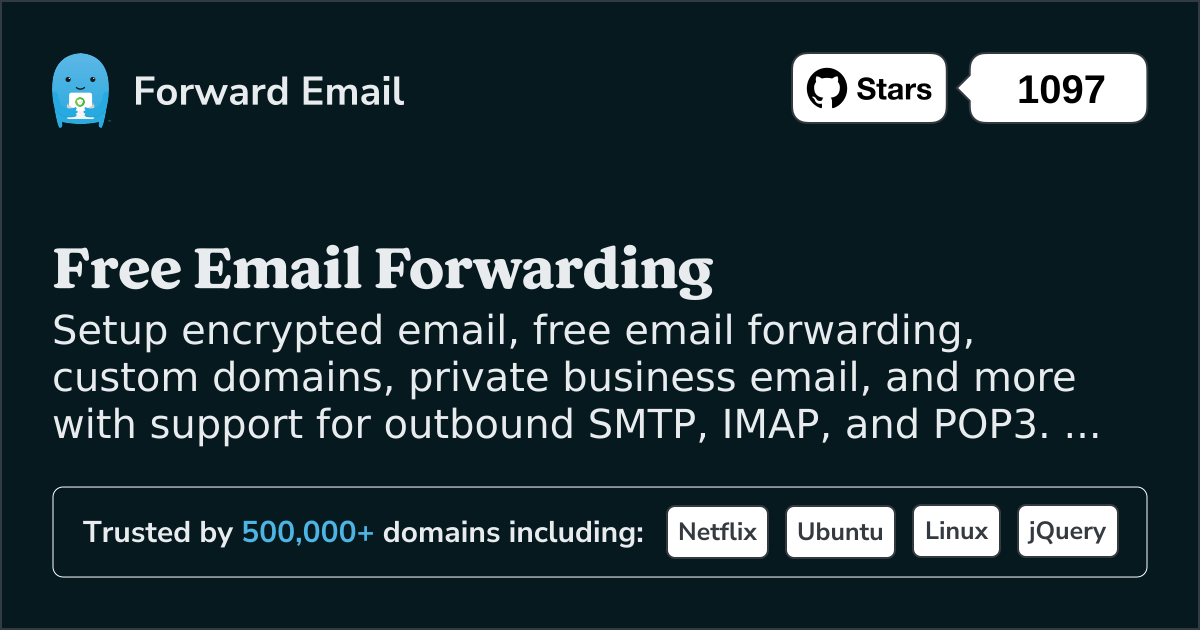 100% open-source.
Unlike other services, we do not keep logs nor metadata, never read your emails, and are 100% open-source. We're the only service that never stores nor writes to disk any emails – it's all done in-memory. Made by @niftylettuce, an open-source and privacy advocate.
View source code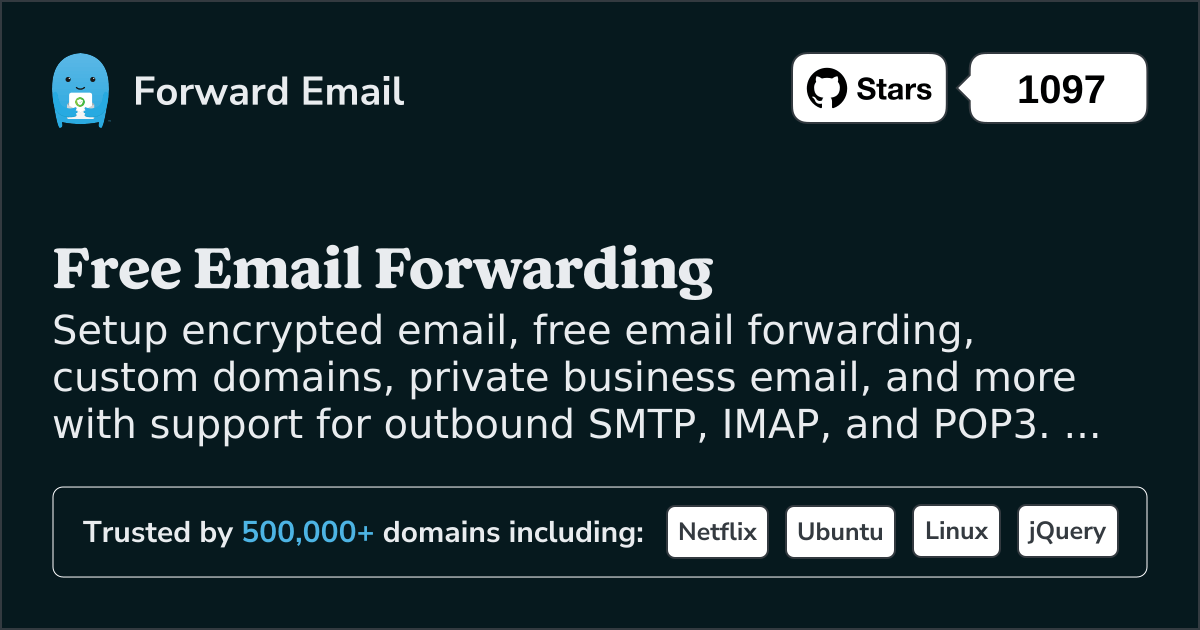 Our Numbers
Trusted by the community
2K+ Stars