Setup Email with
Vercel
Follow these two steps below
Step 1
Go to Vercel → log in → DNS settings
→ scroll down to Step 2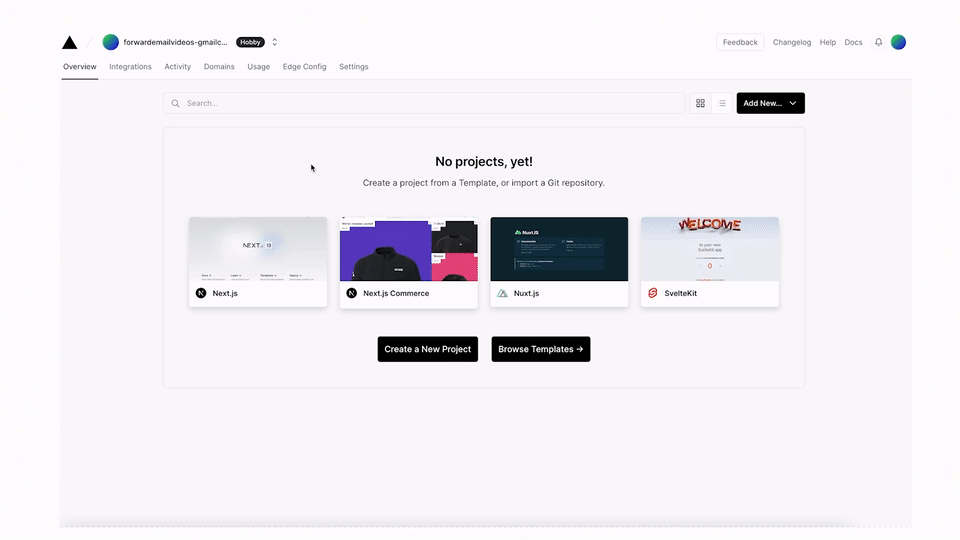 Step 2
Add these records to
yourdomain.com
:
and click
Verify
(Scroll to the right to see entire table)
Name/Host/Alias
TTL
Type
Priority
Answer/Value
@
3600
MX
10
mx1.forwardemail.net
@
3600
MX
10
mx2.forwardemail.net
@
3600
TXT
Edit

user@gmail.com

to your email:
forward-email=user@gmail.com
Verify
Send emails with your domain using Gmail (optional)
Follow our simple guide for sending and receiving emails with your domain, directly inside of Gmail.
Setup your Gmail
Still need help with something?
We are here to answer your questions, but please be sure to read our FAQ section first.
Ask us a question